ravensgurl211
So, I don't really know what to say, but we are on Day 3, so I need to say something otherwise when I'm looking for shit in another year I'll be pissed at myself and my lack of OCD. I love Russia, I hate Russia. It's a thing most of you know but I'm prefacing it for the newer people. I didn't realize other people could be like this until I was in college and one of my professors, who was teaching Russian Civ, was a Hungarian whose family was forced out of their country after countless members were murdered during the "civil" disputes between Hungry and Russia that happened. And he said it is perfectly fine to still teach people about Russia even with all that on his plate because as long as you catch your biases, you can still discuss and talk about things in a civil manner. Which always amused me not only because of the "we all hate Russians" aspect but also because I'm still pretty sure he was teasing some of the other students in the class about their obvious American politics as well.
Anyway, I'm getting distracted from the subject matter at hand. Expect a lot of links:
Jet carrying hockey team crashes; at least 43 dead
PUBLISHED Wednesday, Sep 7, 2011 at 9:12 am EDT
LAST UPDATED 22 hours and 53 minutes ago
A jet carrying a top ice hockey team crashed into a river bank while taking off from Yaroslavl, Russia, Wednesday, killing at least 43 people and leaving two others critically injured in one of the worst plane crashes ever involving a sports team, officials said.
Among the dead were numerous former NHL players, including Stanley Cup winner Brad McCrimmon, three-time All-Star Pavol Demitra and other members of the Kontinental Hockey League's Yaroslavl Lokomotiv team.
The Russian government released a list of the passengers aboard the plane. The translated list can be found here.
Both Russia and the world of hockey were left stunned by the deaths of so many international stars in one catastrophic event. Two other people on board were critically injured.
The Russian Emergency Situations Ministry said the Yak-42 plane crashed into the shores of the Volga River immediately after leaving the airport near the western city of Yaroslavl, 150 miles (240 kilometers) northeast of Moscow. It was sunny at the time.
"At first we didn't want to believe it. But right now there is no hope. The team is gone," a Lokomotiv official told Russian news outlet Sovietsky Sport.
Russian television showed footage of the flaming wreck in the river as divers worked to recover bodies.
The plane was carrying the Lokomotiv hockey team from Yaroslavl to Minsk, the capital of Belarus, where the team was to play Thursday against Dinamo Minsk in the opening game of the season for the KHL. The ministry said the plane had 45 people on board, including 37 passengers and eight crew.
Officials said Russian player Alexander Galimov survived the crash along with a crew member.
"Their state of health is very grave. But there is still some hope," said Alexander Degyatryov, chief doctor at Yaroslavl's Solovyov Hospital.
The crash comes on top of an already mournful year for the NHL in which three of the league's enforcers were found dead: Derek Boogaard, Rick Rypien and recently retired Wade Belak.
The Emergency Ministry said Czech players Josef Vasicek, Karel Rachunek and Jan Marek, Swedish goalie Stefan Liv, McCrimmon, Belarusian defenseman Ruslan Salei, Latvian defenseman Karlis Skrastins and assistant coach Alexander Karpovtsev, one of the first Russian players to have his name on the Stanley Cup, were among those killed in the crash.
"This is the darkest day in the history of our sport. This is not only a Russian tragedy, the Lokomotiv roster included players and coaches from 10 nations," said Rene Fasel, president of the international Ice Hockey Federation. "This is a terrible tragedy for the global ice hockey community."
"As the investigation of this tragedy progresses we will work closely with investigators, government officials, club executives and the Yaroslavl community. We are working to find an appropriate way to honor this club and begin the healing process from the deep loss so many of us feel today," the KHL said in a statement.
"We ask for patience as we find an appropriate way to proceed with the 2011/2012 season. We will continue to communicate our plans as they take shape."
Sporting News' Craig Custance was in Detroit and spoke with members of the Red Wings shortly after news of the crash arrived.
"Our thoughts and prayers go out to the families and we're hoping for the best," defenseman and Wings captain Nicklas Lidstrom said.
"The team is feeling pretty down after hearing what happened this morning. We were just about to go out on the ice ... when Pavel (Datsyuk) came in and told us what happened. It's pretty quiet in there now."
Coach Mike Babcock employed McCrimmon on his staff the past two seasons, until McCrimmon left in May to become Yaroslavl's coach.
"I know that Brad was on the flight but that's all I know," he said Wednesday. "Obviously, we've had a tough day around here. Our thoughts and our prayers go out to the family. We're concerned, we know his kids well. He's a good man, a real big part of our organization."
McCrimmon also played three seasons for the Wings in the 1990s.
McCrimmon, a longtime NHL defenseman, was a member of the Calgary Flames' 1989 Stanley Cup champion team. A 1979 first-round pick by the Boston Bruins, McCrimmon also played for the Philadelphia Flyers, Hartford Whalers and Phoenix Coyotes. He coached WHL Saskatoon and was an NHL assistant for the New York Islanders, Atlanta Thrashers, Flames and Wings.
Demitra was also among those killed in the crash, his agent told James Mirtle of Toronto's The Globe and Mail.
"This is just awful," agent Matt Keator said. "He was such a popular guy with everyone he has ever played with."
Demitra played in the NHL for the St. Louis Blues, Minnesota Wild, Los Angeles Kings and Vancouver Canucks in 16 NHL seasons. He was captain of Slovakia's national team during the 2010 Vancouver Olympics.
Also killed was Igor Korolev, a former NHL player who was a McCrimmon assistant. Korolev was a second-round pick, 38th overall, by the Blues in 1992. He also played for the Toronto Maple Leafs and Chicago Blackhawks. Sept. 6 was Korolev's 51st birthday.
Alexander Vasyunov, a prospect for the New Jersey Devils, also died in the crash, Devils GM Lou Lamoriello told The (Bergen, N.J.) Record.
"Words cannot express what has transpired," Lamoriello said. "I knew a lot of players that were on that team."
NHL commissioner Gary Bettman also offered condolences.
"Though it occurred thousands of miles away from our home arenas, this tragedy represents a catastrophic loss to the hockey world -- including the NHL family, which lost so many fathers, sons, teammates and friends who at one time excelled in our League," Bettman said in a released statement.
The KHL pits teams from Russia, Belarus, Kazakhstan, Latvia and Slovakia. Lokomotiv was a three-time Russian league champion in 1997, 2002-2003. It took bronze last season.
Swarms of police and rescue crews rushed to Tunoshna, a picturesque village with a blue-domed church on the banks of the Volga River. One of the plane's engines could be seen poking out of the river and a flotilla of boats combed the water for bodies.
One resident, Irina Pryakhova, saw the plane going down, then heard a loud bang and saw a plume of smoke.
"It was wobbling in flight, it was clear that something was wrong," she said. "I saw them pulling bodies to the shore, some still in their seats with seat belts on."
Prime minister Vladimir Putin sent the nation's transport minister to the site, 10 miles (15 kilometers) east of Yaroslavl. President Dmitry Medvedev also planned to tour the crash site.
A KHL match between Salavat Yulaev and Atlant in the central Russian city of Ufa was called off midway after news of the crash was announced. Russian television broadcast images of an empty arena in Ufa as grief-stricken fans abandoned the stadium.
"We will do our best to ensure that hockey in Yaroslavl does not die, and that it continues to live for the people that were on that plane," said Russian Ice Hockey Federation president Vladislav Tretiak.
More than 2,000 mourning fans wearing jerseys and scarves and waving team flags gathered in the evening outside Yaroslavl Lokomotiv's stadium to pay their respects. Riot police were also present as fans chanted sport songs in memory of the athletes.
Yaroslavl governor Sergei Vakhrukov promised the crowd that the Lokomotiv team would be rebuilt from scratch, prompting anger from some fans at a perceived lack of respect for the dead.
In recent years, Russia and the other former Soviet republics have had some of the world's worst air traffic safety records. Experts blame the poor safety record on the age of the aircraft, weak government controls, poor pilot training and a cost-cutting mentality.
Medvedev has announced plans to take aging Soviet-built planes out of service starting next year. The short- and medium-range Yak-42 has been in service since 1980 and about 100 are still being used by Russian carriers.
In June, another Russian passenger jet crashed in the northwestern city of Petrozavodsk, killing 47 people. The crash of that Tu-134 plane has been blamed on pilot error.
In other plane crashes involving sports teams:
-- 75 Marshall University football players, coaches, fans and crew died in Kentucky on Nov. 14, 1970 on the way home from a game.
-- 14 members of the University of Evansville basketball team and coach Bob Watson were among 29 killed on Dec. 13, 1977, when DC-3 charter bound for Nashville, Tenn., crashed just after takeoff from Evansville's airport.
-- 10 members of the Oklahoma State basketball team died in a 2001 crash in Colorado.
-- 30 members of the Uruguayan rugby club Old Christians were killed in the Andes in 1972.
-- The 18-member U.S. figure skating team died on their way to the 1961 world championships in Brussels.
-- In 1949, the Torino soccer team lost 18 players near Turin, Italy.
-- Eight Manchester United soccer players died in a 1958 Munich.
-- 14 members of the U.S. amateur boxing team were killed in a 1980 crash in Warsaw, Poland
*
I would've added the
Polish President (and others)
dying last year on the way to the Forest (Katyn Massacre). But, if something beats the Marshall crash (which I had family members on) then you know that shit is terrible.
Czechs mourn players killed in Russian crash
By KAREL JANICEK, Associated Press Sep 8, 12:37 pm EDT
PRAGUE (AP)—Hundreds of mourners gathered in the center of Prague on Thursday to honor the three Czech hockey players who died in the plane crash that killed 43 people and wiped out a top Russian club.
People lit candles around a impromptu monument in the Old Town Square formed by two ice hockey sticks, with some wearing the Czech national team jerseys and chanting the names of the three players—Karel Rachunek, Jan Marek and Josef Vasicek.
They helped the Czech national team win the gold medal at the world championships in 2005 and 2010. Vasicek was on the Carolina Hurricanes' 2006 Stanley Cup team.
Thirty-six players, coaches and staff of Russia's Lokomotiv Yaroslavl team were killed when their Yak-42 jet crashed on Wednesday outside Yaroslavl en route to their first game of the season in the Kontinental Hockey League.
In Prague on Thursday, after someone in the crowd shouted, "'Let's sing the anthem for the guys," the mourners sang the Czech national anthem.
In the past, the Old Town Square was the site of celebrations of Czech world championship hockey titles with fans and players partying together. On Thursday, the atmosphere was one of grief and sorrow.
"It's a tragedy," said Petr Kubalek of Prague. "That's all I can say. I knew Marek personally."
Many people signed the two condolence books that were placed at the square.
"The winners forever," one of the entries said.
Foreign Minister Karel Schwarzenberg said Thursday the Russian team has offered to transport the bodies of the three to the Czech Republic.
"We welcome this initiative," Schwarzenberg said.
The Czech ice hockey federation plans an official farewell ceremony for the players after their bodies return home, federation president Tomas Kral said. He said the players' national team jersey numbers will be retired.
A minute of silence will be observed at Czech arenas at the start of the top league season, he said.
In the Slovak capital of Bratislava, President Ivan Gasparovic lit a candle in the chapel of the presidential palace to commemorate Pavol Demitra(notes), the former captain of the Slovak national team, another victim of the Russian crash. He also played for the St. Louis Blues and the Vancouver Canucks.
"I wanted to honor him at least by that," he said.
*
From my favorite blog;
Russian Machine Never Breaks:
There are two known survivors of the crash — a male flight attendant and forward Alexander Galimov, who is listed in "extremely critical" condition according to Sport-Express.

The KHL's season opener between Salavat Yulaev and Atlant was in progress when news about the tragedy broke, and was stopped after nearly 15 minutes had been played. KHL president Alexander Medvedev said the KHL season will go on as scheduled starting tomorrow.

According to RMNB's Fedor Fedin, the mood across Russia is somber. Almost every channel on television is devoted to news of the crash, and grizzly pictures have been broadcast.

Meanwhile, reactions to the tragedy have come pouring in from the hockey community, and NHL.com has put together an extensive, though heartbreaking, collection of tweets from League players.

As for the Capitals, the catastrophe hits close to come for some players.

"I knew [Alexander Kalyanin] well, and I also know his father Igor Viktorovich well, who was a coach for Traktor," Evengy Kuznetsov told KP Chelyabinsk. "It's tough to talk right now. My condolences to his family."

Former Capitals goalie Semyon Varlamov told Malamud he was "in shock" and couldn't say anything else. Varlamov played in Lokomotiv's organization for four years, including two with the main club.

"It's kind of a scary moment," said a shaken Alex Ovechkin, via The Washington Times' Stephen Whyno. "It's a whole national tragedy."

Fellow Russian Stanislav Galiev who, like Ovechkin, knew some of the players on the team, was also moved.

Candles are lit in tribute of Lokomotiv Yaroslavl in Prague's Old Town Square.

"I am shocked," Galiev said, again via Whyno. "It's very sad."

Whyno also reports that new Capitals goalie Tomas Vokoun declined to comment on the crash, saying his best friend was on board.

"Gloomy day in DC and even worse news in Russia," defenseman John Carlson tweeted. "Prayers to all the family/friends associated today."

"I heard about the accident, and I can't say anything other than what happened today is just awful," Nicklas Backstrom told Hockeysverige.se, as translated by @Rabiesmalin, about countryman Stefan Liv. "First, Stefan was a very good friend of mine, and then that the whole team was killed in the accident. You can say nothing bad about Stefan as a friend. He was a very happy and positive person and he always had a smile on his face. The news was awful to receive and hard to comprehend."

The league echoed their players' sentiments.
In what should be "OH MY GOD THIS IS SO AWESOME, YANN DANIS HAS A JOB AGAIN WITH HIS BEAUTIFUL EYELASHES" news, instead is omg that's right, Danis played in Russia for a while in this article entitled
"Oilers free agent flew on some scary planes while playing in Russia."
"The commercial planes were fine but when you fly charter, the planes are older. You would see some duct tape here and there but you don't think about it too much. What can you do?" said former New York Islander/New Jersey Devils goalie who was signed to a free-agent Edmonton Oilers' contract this summer.

Danis said they had to pile team equipment in the cabin once because there was no room underneath but it was the refuelling which made him nervous.

"We were so far away from anything; if we flew from Khabarovsk to Moscow we had to stop in Siberia to get gas because the plane wasn't big enough for the gas for an eight to 10-hour flight. You'd look out the window and it would be pitch black in the middle of the night, the wind and snow and crazy cold. The plane would be shaking," said Danis, who played on a team based 30 minutes from the Chinese border.

Getting paid full salary and the safety of their families has always been a concern for North American players in Russia, although Danis said he liked his time in Khabarovsk. And there were always the worries of air travel within Russia, where the safety record is far worse than Europe and North America.

"To hear about the crash is obviously surprising," he said, "but the planes; some are from the '80s. Unfortunately it takes something like this to happen but now I'm sure they will remove some of the planes. There's a lot of billionaire owners over there. I'm sure they'll be ordering new ones."

Danis had one close call at an airport, not in Yaroslavl. "We were sitting on our plane one day about an hour before a bomb exploded that killed 13 and about 20 feet away from where it happened," said Danis.
Just another day in paradise.
*
Oilers' centre Eric Belanger played with Demitra in Los Angeles and Minnesota and McCrimmon was an assistant coach of the Thrashers when Belanger was also there. "I woke up this morning, turned on my computer and the first thing I saw was the crash," said Belanger. "I can relate with Pavol because he has two young kids and so do I. I can imagine what they're going through."
Sports teams in North America are in the air throughout their seasons. The Marshall University football team crashed in 1970, the U.S. figure-skating program lost 18 people in 1961 in Belgium. In Europe, the Manchester United football team lost eight in 1968 in a crash in Munich.
"The first time we jump on the plane (Oilers charter), it'll be on our minds (Yaroslavl)," said Belanger. "We travel quite a bit during a season and you try not to think about what could happen, but after what happened over there (Russia), hopefully we never see that again."
Edmonton agent Ritch Winter represented Demitra before he embarked on an 847-game NHL career. "I remember sitting with Pavol at the draft (1993); he was wearing this red sports jacket and he was furious as the rounds went by because he wasn't being taken. He thought they were all idiots," said Winter.
"Eventually, I had to beg, borrow and steal the Ottawa Senators into taking Pavol in the ninth round. He made their team for some games (12) as an 18-year-old that year. How many ninth-round draft picks can say that. He came to Edmonton after the draft, lived with some friends of mine and worked out like a wild man."
"I last saw Pav in Trencin (Slovakia) when Marian Hossa had the Stanley Cup back there a few years ago. Pav was in the crowd, carrying a child on his shoulders," said Winter. "Now that child doesn't have a father."
Winter also represented Vasicek, who won a Stanley Cup in Carolina against the Oilers in 2006, for about 10 years. Vasicek would have turned 31 next Monday. "I remember Joe leaving the Czech Republic at 17 to play junior in Sault St. Marie, not speaking a word of English. Can you imagine you or I being plunked into, say, Puddle Jump Russia at the same age, not speaking a word of Russian? How hard that would be?" said Winter.
McCrimmon, who had an excellent playing career, especially in Philadelphia as Hall of Famer Mark Howe's partner, was an assistant coach in Detroit for three years before giving Russia a shot.
"Last time I talked to Brad he was quite excited to be going there. He thought it would be an adventure. He was looking forward to the challenge. Brad was one of the leaders who brought down (former agent and NHL Players Association chief) Alan Eagleson. I remember one night being around a pool with about 30 players and Brad was holding court. It was Saturday Night Live. Everybody was laughing," said Winter.
"This is such a tragedy. Young men, fathers."
Ryan Smyth, who had been shaken by the deaths of Derek Boogaard, Rick Rypien and Wade Belak over the summer, was almost at a loss for words to describe the death of two former Colorado teammates Salei and Karlis Skrastins.
"Salei was a competitor but was a laid-back guy and Skrash? He was really quiet but a great teammate," said Smyth.
Smyth has been on lots of NHL charters with the winds in Denver buffeting planes regularly. "Sometimes as players we're in a rush to get out of a city. We're thinking 'OK, get this plane off the ground and in the air, if we have to wait awhile' but we should always be thinking 'let's take a few extra minutes and make sure they're doing the right things,''' he said.
*
I am agreeing with Ryan Smyth over something? What is this fresh hell I have walked into?
Also,
Demitra and Gaborik were 'close friends'
which makes sense given their, as Puck Daddy said, "rock star" like treatment in Slovakia.
*
"The Dallas Stars family is shocked and saddened by the passing of Karlis Skrastins and so many other young lives in a plane crash today in Russia," said Stars GM Joe Nieuwendyk. "It's been a hard summer for the NHL, but this obviously is devastating news. It hits home very hard here, because 'Scratch' was a great teammate for a lot of guys and always gave his hardest on the ice and was very much-loved by his teammates. It's just tragic news."
[......]
"It's difficult. I think a lot of these guys are devastated," Nieuwendyk said. "I think Kari Lehtonen came in this morning, heard the news and turned around and went right out of here, home. I think he was close with Karlis and everybody respected the way Karlis played for us and gave his all every night and never complained. He had a big effect on all his teammates."
More with the Dallas Stars
*
Players jittery about playing in KHL

Another agent who counts several elite Czech and Slovak players in his stable – large numbers of athletes from the former Soviet Bloc countries play in the KHL – painted a stark picture of life in the 24-team league.

"I have never been a big proponent of guys going over to play in the KHL," Allan Walsh said in an e-mail. "It's not just the air travel. [New Jersey Devils winger] Patrik Elias almost died in Magnitogorsk during the lockout when he was stricken with hepatitis and his liver shut down. He was in a crumbling hospital packed with seriously ill patients and subpar medical treatment."
Yes. I never, ever, ever, ever, ever have to worry about Patrik Elias going back to Russia to play for the KHL for more money. Ever.
Remembering the NHL stars of Lokomotiv Yaroslavl
By Greg Wyshynski [Puck Daddy]
Karel Rachunek
The defenseman played in the NHL from 2000-2008 with the Ottawa Senators, New York Rangers and New Jersey Devils. Patrik Elias(notes) of the Devils was close to Rachunek,
and remembered him thusly
:
"This is such a sad day. I knew six or seven of the guys on that team (Lokomotiv Yaroslavl)," Elias said. "I was closest to Karel. We played together on the Czech team during the lockout. And, of course, with the Devils.
"He was very easy-going. He had a tough time in New Jersey. I always felt hockey-wise he had a chance to be our best 'D' but it was tough for him. He didn't talk much so some people got the wrong opinion of him, but everyone would tell you he was a great guy. He has two little kids. It's so sad."
Rachunek had played with Lokomotiv Yaroslavl on and off since 2002.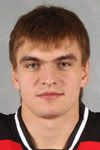 Alexander Vasyunov; draft pick of the Devils. According to twitter (where most of my news came from), he was the first body identified. Just looking at him, you could tell that I had high, high (Holikian) hopes for him.
*
And say what you will about Deadspin and it's sports coverage, but they've been on top of this too.
the original updated plane crash
and then the
"heartbreaking" hockey funeral
as well.
And in other things that I
should
be talking about instead:
Sidney Crosby spoke about his brains
. He's not retiring, but, he's also not completely healthy either because concussions are terrible things, even when they happen to people you are generally apathatic to, like, Sidney Crosby. There is also a disturbingly hilarious converstation about how Sidney Crosby is a car (?). Which should just pick up the whole "CROSBY IS ACTUALLY A ROBOT, MARIO PICKED HIM UP AT A GARAGE SALE" theory which I always support.
Speaking of hockey heroes I don't give a fuck about because I ALWAYS pick the evil Eastern European bad boy over the boring Canadian;
Yann Danis has a pretty nifty new mask for the Oilers
which has the "history" of the Oilers painted onto it (in an attempt to make sure he stays with the team, I assume?)
And speaking of evil Eastern European bad boy,
"Teenage girls can't resist allure of Ovechkin?"
is not as dirty as I thought it would be (sad face) but pretty adorable anyway because I could see myself being that person running up NYC blocks to find him!
Also,
the only parts of Eastern PA that I actually LIKE
are now getting the flooding that we had last (last?) week. Terrible =/
Finally, while I am still in this fresh glow of "public posting?!" Tie Domi, THE Tie Domi, has a message to all of you.

"People think depression is a weakness. It's not a weakness. It's a negative state of mind that produces chemical changes in the brain. It's important that people realize that if they want to help. We have to send the message that depression can be beaten." -- said as he was going to Wade Belak's funeral in Nashville.